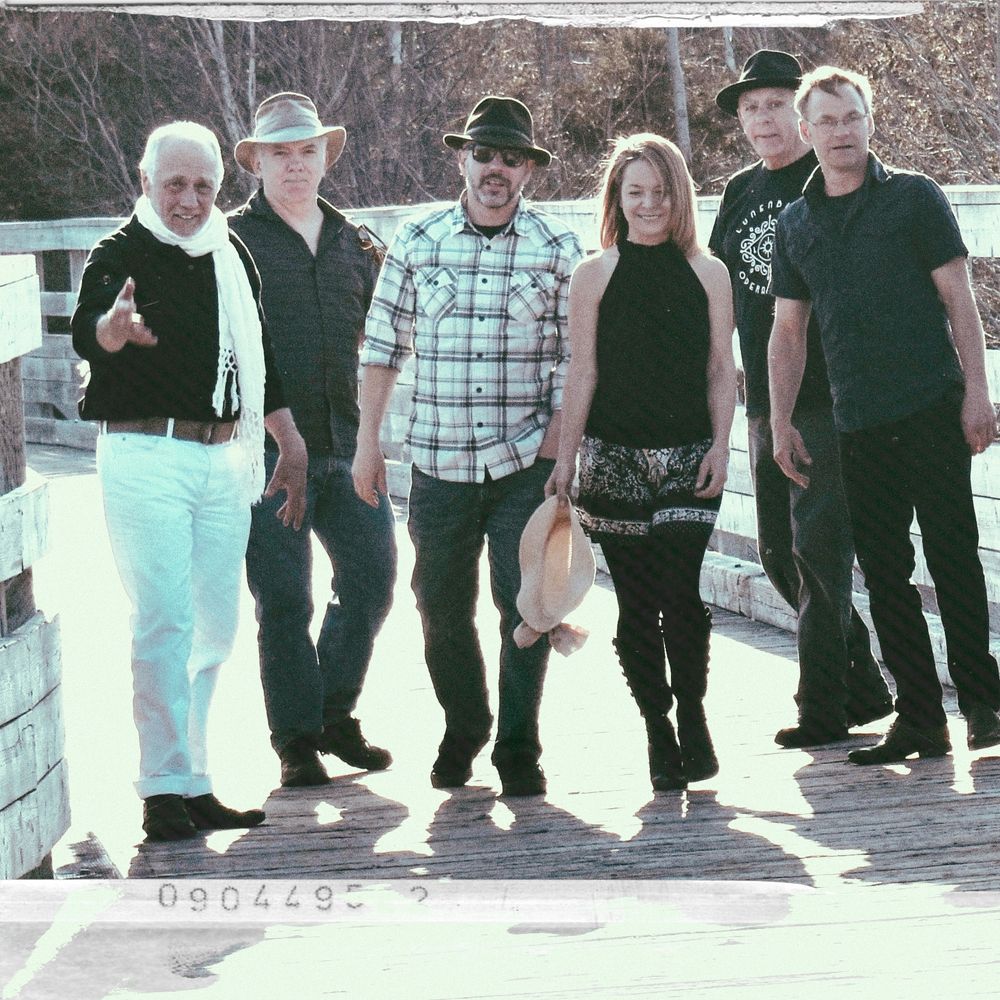 Cut, Split & Delivered is a 6-piece, Americana-influenced rock band from the South Shore of Nova Scotia. The band is an eclectic mix that combines layered (sometimes 4-part) vocals, interwoven acoustic and electric guitars, violin and Caribbean percussion.
Over their ten years of playing together, the band became an in-demand live act performing a combination of cover songs and original material, and their unique sound is rooted in the spirit of Rock, Folk, Punk, and the Blues.
Their self-titled, 12-song album grew out of a 3-day writing/playing retreat on the Lahave River, and is the product of a close-knit group who make music through improvisation and collaboration. The instruments and voices comfortably weave in and around each other, and the diverse background of the musicians results in songs that are both complex and unified.
And their songs grab you. They are about wanting a brand new record to play, needing to rein it in, and being wrong most of the time. They're about having compassion for a friend who wants to live (something in him does), things feeling different, and the dusty roads and sunshine of childhood. And they're about dealing with pain, and loss, and trying for a life we wouldn't want to change. Sometimes, though, they're just about the jam.
The band plays a high-energy, emotion-driven live performance that will make you want to dance, though some songs may make you cry. Catch them perform when you can.
The album will be available everywhere on October 15, 2021.
Cut, Split and Delivered is:
Wanda Baxter (Violin/Harmonica/Guitar/Vocals),
Paul Charron (Drums/Percussion),
Rick Charron (Bongos/Congas),
Randy Colwell (Acoustic & Electric Guitar/Mandolin/Vocals),
Stewart Franck (Bass/Vocals),
Bruce Jollymore (Acoustic & Electric Guitar/Vocals/Harmonica)